Leon Ariyan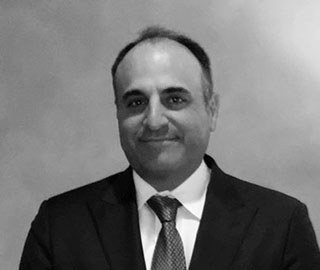 Since starting his Worldwide Express franchise in January 2000, Leon has always believed in building relationships through transparency with his client base. His firm belief in providing the customer with strong pricing and excellent customer service will lead to great results in the future.
In 2000 Doug Donohoe and Leon Ariyan started the combined entity of DL Group Dba Worldwide Express. Throughout the 16-year history of the company the DL Group grew exponentially each year, as well as developing hundreds of successful employees. DL Group grew to over five markets in the northeast including New Jersey, Long Island, and Scranton, Pennsylvania. Prior to our sale we employed over 50 young professionals and exceeded $50 Million in annual sales.
In 2013 Leon and Doug became highly involved with Alef Mobitech. Alef Mobitech is multinational mobile technology startup with offices currently located in Morristown, NJ, Punne & Mumbai India, as well as a new office in Rio de Janeiro Brazil. Leon currently serves on the advisory board of Alef and assists the founders in certain executions as it relates to expansion into new markets and product development.
Leon currently serves as Partner in Moxie Print a full-service printing company. He looks forward to utilizing his past experiences to take Moxie Print to new levels. Applying many of the traits he has developed over the past 2 years will be instrumental in the growth of Moxie Print. The core structure of Moxie Print will be to provide our clients with aggressive pricing and the best customer service in the printing industry.
Leon currently resides in Martinsville, NJ and is married with 3 children. He graduated from Kutztown University with a degree in marketing.